Breeder Directory
(in alphabetical order of State)
Farm Name : SDK / Super Duper Kids

Breeds :Nigerian Dwarf, Boer

State :California

Website :www.superduperkids.bravehost.com

Email :leopardgeckolover@msn.com

Farm Name: Sweet Goats

Breed: Cashmere

State: CO

Email:

lharfert@msn.com

Web Site:

http://www.freewebs.com/sweetgoats

Farm Name : Sunset Lake Ranch

Breeds : Nigerian, Nubian, Boer, and crosses there of!

State : Idaho

Website :

http://www.freewebs.com/sunsetlakeranch

Email :

sunset_lake_ranch@yahoo.com

L

M

Farm Name : Chivalry Timbers Pygoras

Breeds : registered Pygoras

State : Minnesota

Website :

http://www.chivalrytimbers.com/Pygoras.htm

Email :

Pygoras@chivalrytimbers.com

N

End of the Line Farm

Breeds : AGS Nigerian Dwarf & Pygmy

State : NJ

Farm Name :CMK Acres
Breeds :Nubians, Alpines, Oberhaslis
State :NY
Website :http://www.freewebs.com/cmkacres/index.htm
Email :cmkacresnubians@yahoo.com

O

Billy Goat Company

Registered pygmy goats located in Northwest Ohio

419-202-6964

P

Farm Name : Lil' Goat Farm
Breeds : Pygmy, Nigerian Dwarf & Mixed Goats
State : Pennsylvania

Bill Hinson

Breeding registered and non registered Boer Goats

Bedford County, PA

814-839-2454

Mark Miller

Registered and nonregistered Boer Goats

Bedford County, PA

814-839-4877

R

S

T

U

V

W

Farm Name : KW Farms

Breeds :Nigerian Dwarf and Pygmy

State : WA

Website :http://www.freewebs.com/wilcoxfarms

Email :

wilcoxkwfarms@aol.com
If you'd like to be added to our Breeder's Directory, then click on one of the banners above "Your Listing Here" and email me your listing.

Please include the following Details :

Farm Name :

Breed/s :

State :

Website :

Email :
Goat and Sheep Breeder Directory by State
GoatDealer.com is located in Texas but we have access to goats & sheep for sale all over the U.S. and Mexico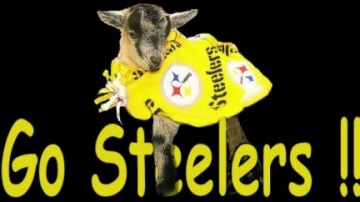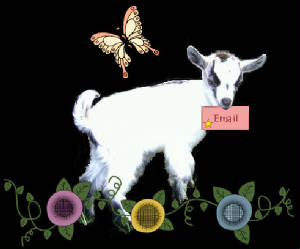 And thou shalt have goats milk enough for thy food, for the food of thy household,
and for the maintenance for thy maidens.
KJV ~ Proverbs 27:27
We're Located in Southern Pennsylvania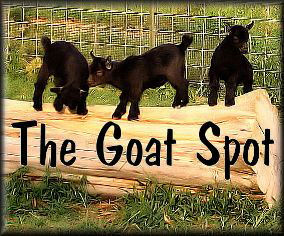 come baaaa'ck soon !